Bath & Meditate Bundle - Large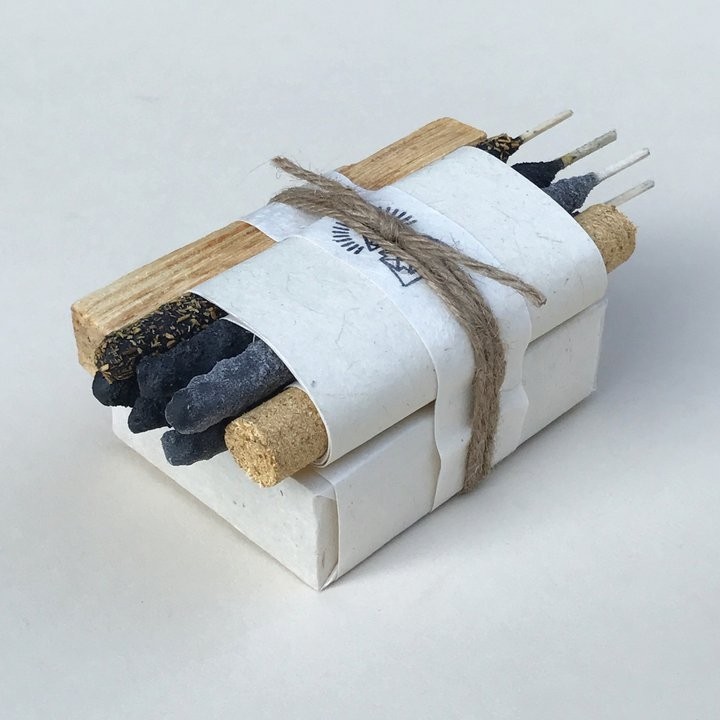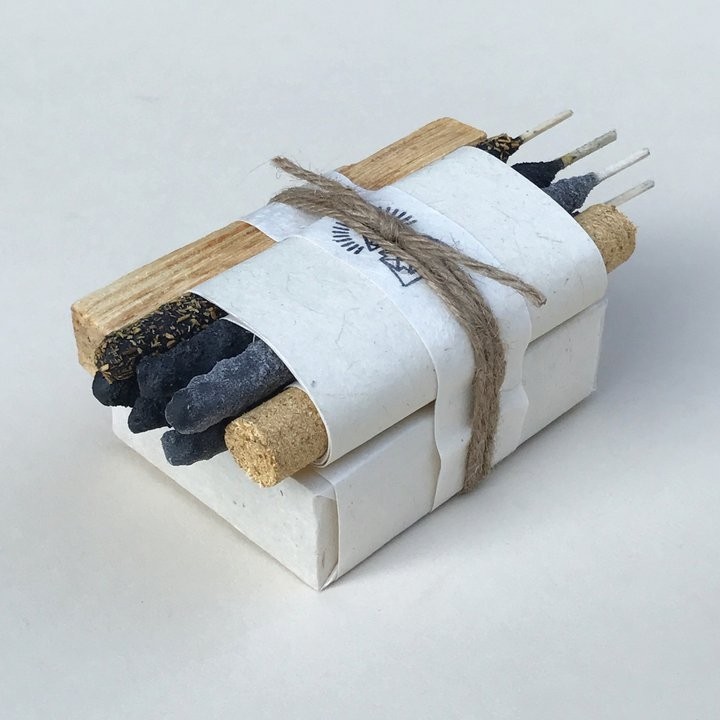 Bath & Meditate Bundle - Large
B&M Large Bundle:
Aged Essential Oil Vegan Soap Bar 4.5oz + 6 Mixed Handmade Breu Resin Incense Blends (ø10mm) + 2 Palo Santo Hand-pressed Bars + 1 High Resin Palo Santo Wood Stick
Aged-Essential Oil Vegan Soap Bar:
Hand wrapped with Traditional Nepalese Lokta paper. Resembling an herbs sauna. The blend of 15 different oils into a small batch cold processed vegan soap. The list of oils include: Lavender, Coriander, Patchouli, Cardamon, Marjoram, Clove, Cinnamon, Vetiver & Geranium and more. Making this soap very moisturizing, relaxing and aromatic. Perfect for preparing for meditation practice, aware shower and also only to scent the ambient.
6 Handmade Incense Blends:

2 Palo Santo, 1 Chacrona & Jagube, 1 White Sage, 1 Breu Resin, 1 Frankincense
Palo Santo Hand-pressed Bars:

Pure Bursera graveolens incense, from forests managed, authorized and certified by the Ministry of Agriculture and Irrigation of Peru in Piura (SERFORPiura). Break off a small piece and burn on safe heat resistant surface. 25 min per brick.
High Resin Palo Santo Wood Stick in natura (Bursera graveolens). Certified by the National Forest Service and Wildlife of Peru.
Palo Santo is known as the "holy wood". Bursera graveolens is a wild tree found in areas from Mexico to Peru & belonging to the same family as Frankincense and Myrrh. This tree produces incredibly aromatic and hypoallergenic resin that only grows stronger in concentration with age.
For centuries, Palo Santo wood has been valued for its lasting torchlight, its unparalleled scent, along with its physical and spiritual benefits. From the ancient times of Inca civilization until today, it has been common for many South American indigenous traditions to harvest this holy wood, after its natural death and throughout its maturing process. Considered one of the most fragrant woods in the world, the scent of Palo Santo helps to raise your vibration & delivers you a deeper connection to the Earth.
in·causa /in'kouza/ | Latin | 1. "In the cause of"
Ceremonial ritual practices are at the heart of Incausa. A social business experiment that uses the profits from its productions to enable purposeful commerce of indigenous artisanship and heritage.
Ensuring fair trade practices from sourcing to fulfillment, Incausa coordinates the creation of hand harvested Breu resin, Palo Santo, Sage, Chacrona and Jagube incense in South America, accompanied by meditation tools handcrafted in Nepal.
Incausa partners with Indigenous cause initiatives developing non-profit trade posts and market placement. Using social entrepreneurship to reignite indigenous heritage, Incausa uplifts cultural values and builds sustainable opportunities.